Boosting the future of FinTech. International Hackathon

Sep 24, 18:00 - Sep 26, 21:00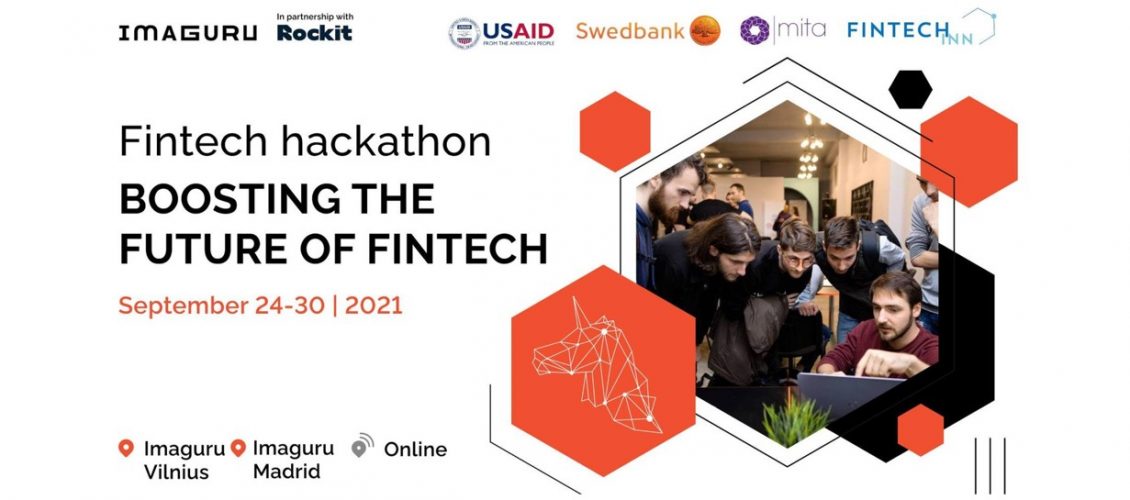 Fintech is one of the top trending, resilient, and emerging industries in the tech world! Great and fast solutions, talented and hard-working experts, talents and visionaries – all are there but this is not enough because this industry is rapidly changing as well! So, Imaguru Hub in Vilnius, Madrid and ROCKIT are challenging engineers, startups, CEO's, marketing experts, small businesses, Fintech experts, IT experts, to join "Boosting the future of FinTech" hackathon on 24-30 of September.
This is an international hackathon that will bring together teams, the best engineers and entrepreneurs from around the world passionate about the idea to create solutions for boosting and disrupting the future of Fintech.
Hacking at Imaguru / online from September 24 to 26. At the prefinal (Sunday, September 26) jury will select teams to participate in the next phase of the hackathon and at the final stage.
The next phase of the hackathon will be organized from September 27 to 29, where teams will participate in mentoring sessions and finalize their MVP for the final.
The final of the hackathon will take place on September 30th. The teams will pitch their prototypes to the jury members at the final stage of the hackathon within FinTech INN conference.